2 FREE Accessories Plus FREE Shipping!
Save up to $798 when you buy a Springfree Trampoline.
Promo code CAPICK219
Plus $199 Installation (reg. $399) )
*All Weather Covers and Sunshades are not included in the promotion
Offer ends December 31st, 2019
Available online or by phone.
Free Shipping
On all online purchases. Savings up to $300 off.
Here's the Deal:
Step 1:
Find Your Trampoline
Step 2:
Accessorize Your Springfree
&
Pick 2 Accessories for FREE
(All Weather Covers and Sunshades NOT Included)
Add installation to your order starting from $199† (reg. $349) to save more!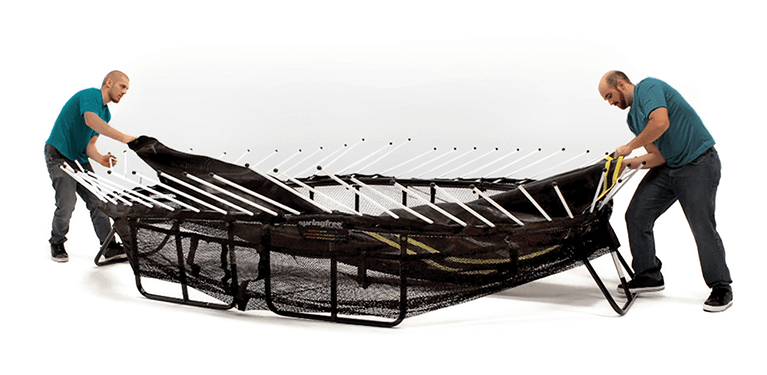 Need help?
Give us a call and we'll answer any questions you may have!
Our friendly Customer Care Representatives can help you with the following:
How do I choose the best trampoline for my backyard and family?
Will you install my trampoline?
Where can I try your trampolines?
What is the latest deal?
Our team is standing by to help!
Promotion available to Canadian residents only.
Valid online or by calling 1 (877) 586-7723.
This offer cannot be combined with any other promotions or offers.
Installation and free shipping only valid for certain areas. Additional charges may apply for areas outside of this range and may not be available in all areas. Installation is dependent on weather conditions.
Offer available while supplies last.
All Weather Covers and Sunshades are not included in this promotion.
Not valid on prior purchases. No adjustments will be made on previous purchases.
Not valid for cash or cash equivalent.
For online orders, customer must enter promo code to receive offer. The discount will apply once the promo code is entered.
Valid for purchases made starting June 1st, and ends on December 31st, 2019 at 11:59pm EST
Tablet not included with tgoma accessory
†Installation costs may vary depending on location.