Looking for a fun place to host your child's birthday?
Book today at your local Springfree store.
What's Included?
Exclusive access to the Springfree store (limited times available)
5 Springfree Trampolines to jump on
Trampoline basketball hoops and games
Safe, fun jumping for up to 15 kids (ideal for ages 6-12)
Depending on the size of the party, Springfree Trampoline staff members will be present
Access to a fridge/freezer and kitchen space
Folding tables & folding chairs (limited quantities)
$250* gift card to be used towards the purchase of your very own Springfree Trampoline!
Download the Party Guidelines pre-party reminders including safety rules.
Important Details
A venue fee of $250 will apply to all party rentals. However, if you choose to purchase a Springfree Trampoline the fee will be credited towards your purchase. Purchase must be made within 6 months of party rental.
Adult supervision is required. Signed safety waivers will be required for all children prior to being allowed to jump.
Jumper rules apply
Decorations, food and cake are not supplied. Please speak to an associate about our decoration policy.
Parties must be booked 2 weeks in advance and are subject to a cancellation fee if cancelled less than 24 hours before the scheduled date.
Maximum 15 children, unless 4 weeks notice is provided
Party times are restricted to: Saturdays 5pm to 7pm and Sundays 10am to 1pm or 5pm to 7pm
Adults are required to clean up at the end of the party.
Have Questions?
Contact one of our Springfree Trampoline representatives today:
Safety Shouldn't Be An Option
We believe kids deserve safe backyard play and here's what we've done:
No Springs:

What? That's right! Our revolutionary design uses flexible rods instead of springs.

FlexiNet™ Enclosure:

Our Flexible safety enclosure prevents falls to the ground and gently guides wayward jumpers back to the jumping surface.

Hidden Frame:

We moved the frame underneath where it's impossible to fall on.

SoftEdge™ Mat:

A shock absorbent edge with no hard areas means you can jump right up to the edge without risk of injury.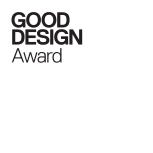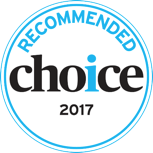 Most Awarded Trampoline
Our commitment to safety, quality and innovation is the most recognized in the industry.
Need help?
Give us a call and we'll answer any questions you may have!
Our friendly Customer Care Representatives can help you with the following:
How do I choose the best trampoline for my backyard and family?
Will you install my trampoline?
Where can I try your trampolines?
What is the latest deal?
Our team is standing by to help!