The Springfree Mission
Through years of research and development, Dr. Keith Alexander reengineered the trampoline to eliminate 90% of the impact areas that cause product related injuries. His dedication and our belief that children deserve safe backyard play fuels our commitment to manufacturing the world's safest trampoline.
We believe that delivering the safest and highest quality product is an ongoing commitment to families. Our trampoline parts are sourced from all over the world, manufactured in our own factory and fully assembled in our factory before it is packaged to ensure it meets our high standards before arriving in your backyard.
Today, more than 20 years after our journey began, Springfree Trampolines can be found in over 25 countries and employ over 300 people across the world. Springfree Trampoline is part of goba Sports Group who is committed to inspiring people to Go Outside and Be Active.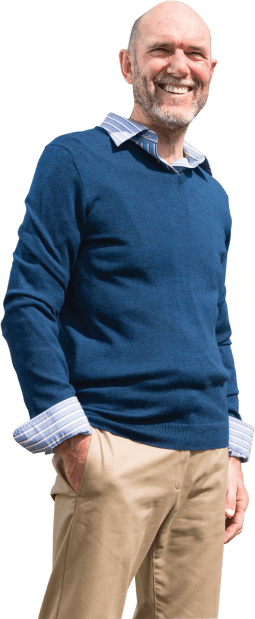 Careers
We are a dynamic and entrepreneurial group with a fun, empowering and positive attitude. Come be part of an energetic team that is passionate about bringing safe backyard play to kids around the world.
Join our team today!
What's It Like To Work At Springfree?
I love seeing people's faces as they witness, in person, what our Springfree Trampolines are capable of.

Jonas
I love seeing kids happy! I love to know they are taking a break from Twitter, Facebook, Xbox to get some fresh air and fitness! I love the peace of mind knowing they are not going to fall off, hit a rigid pole or rusty springs!

Jody
Current Openings